What is Due Diligence? Know the Winery Basics.
August 24, 2017
In my wildest dreams, I never imagined the Wine Country would evolve into the destination it has become today. Raised in Sonoma, I take for granted what so many find to be a desirable place to live and work. Residing in the Wine Country is a lifestyle – many people are drawn here to live out their dream of owning and operating a winery. Seduced by the lifestyle, I think it is all too easy to want to ignore sound business judgment. In this post, I offer up some helpful insight into the key areas that need to be considered for living your dream of owning a winery.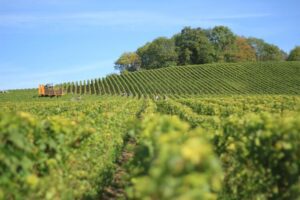 Like any other business purchase, I recommend a thorough due diligence effort. Due diligence is the process of evaluating a potential investment by gathering facts like financial records and other details that allow for making a sound business judgment. Purchasing a winery requires some specialized research. A buyer should determine whether their business goals will be met during the pre-purchase / due diligence phase. The following offers up 10 key areas to consider prior to purchasing a new winery.
Identify and retain a winery due diligence team. If a buyer does not have in-house expertise, they should gather knowledgeable resources including lawyers, planners, civil engineers, general contractors, viticulturists, winemakers, environmental specialists, and well drillers who will be able to provide valuable information needed to determine the overall "fitness" of the investment. There is a direct correlation between the number of professionals and business risk. When a buyer is armed with professional insight, they are poised to make a business decision of lesser risk.
Assess the topography and climate. There are many microclimates in California. When a prospective property is identified, it is important to evaluate topographical contours that might create microclimates that may affect the grape's quality and/or production. Factor in frost control. Is there any? Is so, what kind? Is the vineyard configured in a way that takes advantage of sunlight?
Unearth environmental concerns. The Wine Country is an agricultural community that requires maintaining the integrity of the environment. It is important to become acquainted with local regulations. Is there a current "Phase I" environmental report for the property? If not, this report should be obtained and carefully reviewed.
Inspect the roads and infrastructure. Determine whether the property is accessible by usable roads, i.e wide enough to accommodate the vineyard and winery production equipment. Find out whether road access is purchased or dependent on an adjacent property. If dependent on an adjacent property, find out if there are recorded easements. Also, identify the existing utilities being supplied to the property.
Inspect water, process waste and domestic waste. It almost goes without saying – water is a precious commodity for a vineyard. Evaluate the availability/construction water/irrigation. Is there an opportunity for water storage? Research whether there are any regulations governing ground or surface water for non-residential purposes. Ultimately, it is important to inspect and understand how the existing inflow and outflow systems (septic, process and domestic) are constructed and how they relate to current and future production levels.
Inspect the existing buildings. Buyers should carefully evaluate the conditions of existing property structures. Focus on the foundation, exterior and interior walls, roofing, doors, windows and exterior and interior finishes. Also, assess the property's parking, landscaping, and site amenities.

Mechanical, Electrical and Plumbing: A thorough accounting of all equipment needs to be conducted. Mechanical systems, plumbing, refrigeration, electrical and heating, ventilating and air conditioning need expert inspection. Determine how much life exists in these building systems. All equipment should be in good working condition and on-site if listed in the purchase.

Find out if there is a history of pests. Buyers need to find out if there are any pest reports on this property. Look for pest problems, noxious animal activity, noxious weeds, and disease.
Permitting [Planning/Building] It is important to have an experienced company to investigate the property's permits and provide a reporting. Obtain research to determine whether the property's required permits are in place and compliant. Evaluate both building and planning permits. How do they differ?
Interview the management and staff. Get to know the winery operations by interviewing the management and personnel.  They possess historical knowledge and are intimately familiar with all the operational details.   This step allows for a greater perspective on the property's unique qualities and deficiencies.
Determine whether the property will work with your expansion plans. Before closing the deal, obtain estimates of necessary and recommended repairs and upgrades over the next 10 years of ownership. A buyer's vision and long-term goals should always be factored into the equation to ultimately determine whether this property is a "true fit."
There is a lot to consider before buying into a lifestyle. With wineries, there are many areas to consider. Ultimately, it is important to know what you are buying.