in the engineering and construction of Wine Caves, Tasting Rooms & Production Facilities

Unparalleled expertise
We have unparalleled excellence in construction, both above ground and below.
Nordby Wine Caves is a specialty builder with unique knowledge and expertise in the design and construction of wine caves throughout the Northern California wine country. From private estates to large commercial winery operations, our team blends land and architecture to create cave experiences that are both functional and beautiful.

Craig Nordby
OWNER & CEO, NORDBY COMPANIES
As CEO of the Nordby Companies, Craig Nordby leads not only a family business with over 40 years of history, but a group of companies that together form one of the premier construction companies in Northern California. Growing into the multiple companies under the Nordby umbrella you see today, Craig has carried the belief that ownership provides an unmatched level of motivation and success, and that a company is at its best when personal and company ambitions are aligned.
Full Bio
Craig comes from a long line of builders that reaches back to his great grandfather – a carpenter who moved to California from the Midwest in 1936 – and roots in Sonoma County, where he and his three brothers were raised. The brothers spent their formative years working alongside their father Wendell Nordby, who founded Nordby Construction in 1978. A strong work ethic was a given. Craig joined Nordby Construction, after graduating with a degree in business and marketing at Sonoma State University, (and writing a thesis on family-owned businesses). 
Craig came up through the family business not in the field, but in operations. His business background gave him the ability to study the business and see the gaps – in marketing, business development, technology innovation, insurance and, as he jokingly describes it, "everything no one else wanted to do." He proved himself valuable in a short period of time, and at the age of 36, took over operations. Along the way, he had developed a global view of the company that would prove invaluable in eventually leading it. Company ownership gradually evolved as first one brother, then his father, then his second brother transitioned out of the company. With a straightforward leadership style, a head for business, and perhaps most importantly, an affinity for people and partnerships, Craig has fostered an entrepreneurial outlook that has come to be one of the defining features of the Nordby Companies as a whole, and for each of its divisions as well.
As is true of any company with a history that spans multiple generations, the company has weathered ownership changes along with the highs and lows of multiple economic cycles. Along the way, Nordby launched the Wine Caves and Nordby Signature Homes divisions, both timely and targeted responses to opportunities in the market that the company was uniquely positioned to meet. The launch of these divisions early in his career trajectory would prove to be a defining moment for Craig, revealing a talent and taste for entrepreneurship. 
The company's growth and successes in the years since the recession of 2008 stem from a singular emphasis on customer service and quality over quantity of work. He describes his leadership style as a combination of strategic thinking and fortitude. "After the recession, our remaining team was made up of leaders, highly focused on customer service. We also had the creative confidence to know our worth." The transition to this latest phase in the company's history gave Craig the opportunity to bring on people who are truly aligned in their objectives, creating what he likes to call "a space for possibilities." One of his favorite phrases sums up the company ethos he has created: "It's all about opportunity."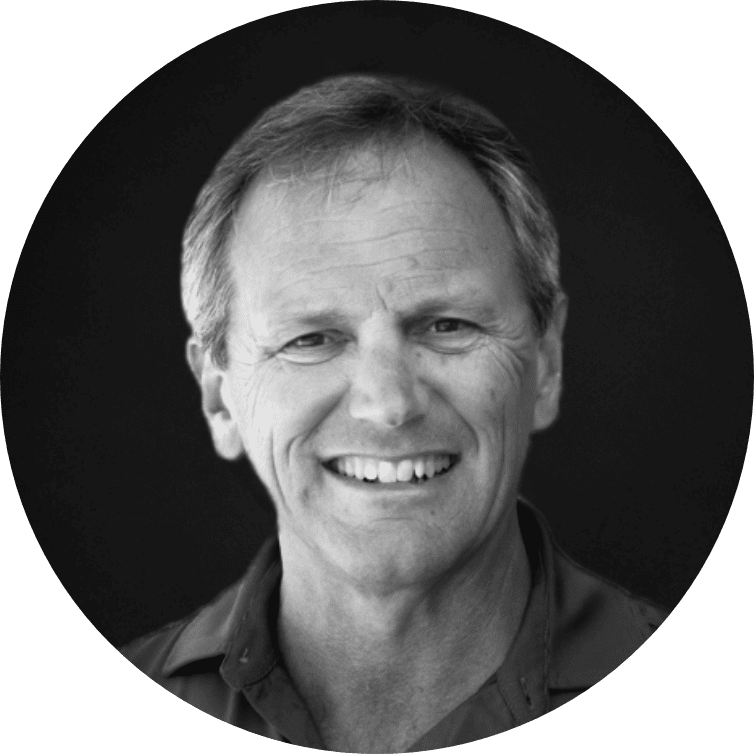 Rick Shone
PARTNER & PRESIDENT, NORDBY WINE CAVES
Rick joined Craig Nordby as partner in Nordby Wine Caves in 2008, helping to grow the company into a highly successful venture, offering end-to-end wine cave solutions for clients throughout the Northern California wine country. Based on a broad range of industry relationships, trust and mutual respect, Rick brings to the company a dedication to hands-on leadership and continual collaboration.
Full Bio
Rick had always envisioned himself as a coach, drawn to the leadership and organization skills it required. His interest in the built environment began with a high school drafting class, (the first academic pursuit that had excited him outside of athletics),. This later led to a degree in civil engineering, and an early career as an engineer within a large construction company – a pivotal introduction to the field of construction.
For Rick, construction represents a fusion of the leadership and organizational skills he admired in coaching and the math involved in the more technical aspects of building, and the critical reasoning required to run a successful business. Early in his career, he began branching out into other aspects of the construction business – human resources, safety protocols – learning as he went. A series of conversations with Craig, who served on several boards with Rick, uncovered a shared outlook and entrepreneurial bent. Rick then joined Nordby Wine Caves as a partner, charged with expanding the division – formed in 1996 in response to the burgeoning market – to meet growing demand.
Born in the 1970s and 1980s, wine caves have evolved from glorified mines to finished structures, ranging in use from straightforward barrel storage to highly developed venues for hospitality. With a breadth of expertise across divisions, the Nordby Companies possess a unique ability to provide winery construction services from start to finish. Rick cites the caves at Inglenook Winery in Napa – excavated by the Wine Caves division and finished by the Construction division – as an example of the company's seamless process.
With his low-key leadership style, Rick has developed a broad range of successful relationships throughout the industry, built upon trust and mutual respect. He places a high value on his positive relationships with the leadership team at Nordby, who share his dedication to hands-on leadership and collaboration.
Meet The Rest Of The Nordby Team
A blueprint is only the beginning of a collaboration between the architect, the builder, and the property owner. We've established trusting relationships with many regional architects as we've worked to manage a construction schedule and budget while realizing the design vision of a space. These are a few of the firms we've partnered with in recent construction projects.
Ready to build your story?